Healthy with Dawn
Simple nutrition for optimal wellness
"My passion is to provide affordable guidance and supplements to give your body what it needs to be well at any age."
As a Registered Dietitian, Dawn Tucci has the knowledge and expertise to design a simple and effective plan for eating well,  In addition, incorportating high-quality supplements into the plan can help insure that you are meeting your daily nutritional needs and filling any potential gaps in your diet.  Providing the body with nutrients it needs can lead to improved overall health and wellness, allowing you to live a more optimal life.
Let me help you take control of your health in a simple way with customized shakes and easy, delicious recipes .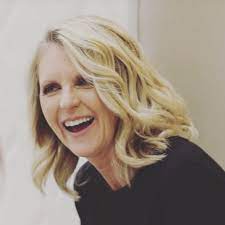 You Deserve Better Choices
Become a better you with guidence from the perfect combination –  a registered dietitian & a personal trainer
You will love this plan!  It fits your busy life and takes the guesswork out of what you can do for better health and to be in control again!
Each month you will get:
4 week meal plan

12 healthy recipes & exercise program
Access to private Facebook group
Personalized Nutrition
Combining the knowledge and expertise of a registered dietitian who also has experience using supplements made by a 35 year Legacy food science company is key to getting the nutrients you need to thrive in todays world.
What do you get? Nutrition that is optimally absorbed by your gut and available to your cells.  No more mixing and matching pills.  Combine this with a healthy nonrestrictive diet and you have a winning combination for a vibrant life.
Ready to get started? Let's talk!

Get healthier. Live happier.
Daily Nutrients
Energy*
Hydration*
Gut Health*
Improved Mood and Stress*
Supports Healthy Blood Sugar*
Immune Support*
All of the Feel Better Today
PLUS
Cellular Health*
Activates Youth Genes*
All of the Function Better Tomorrow
PLUS
Cognitive Support*
Hormonal Balance*
Body Composition/Lean Muscle*
" ​You might be struggling to find a balance when it comes to nutrition. The idea of being ​"​good​"​ or ​"bad​"​ with food can lead to a restrictive and unhealthy mindset. It's important to approach nutrition in a balanced and flexible way that allows for enjoyment and satisfaction while still meeting your nutritional needs. As a ​registered ​dietitian,  I can help you develop a personalized nutrition plan that fits your lifestyle and preferences while still promoting optimal health.  Together we can work towards finding a sustainable and enjoyable way of eating that supports your overall well being. "
Dawn has been so helpful with both nutrition and exercise advice for me. She doesn't expect me to become a world class athlete, but encourages me to improve, starting where I am. The Reliv Now product has also noticeably improved both my and my husband's health and eliminated annoying issues like joint pain, bowel issues, and we both have more energy.

Beverly Wright Miller

April 30, 2020

Dawn shares from her heart, so much great information. I am looking forward to "What's for dinner" 😊

Betty Andrews

January 4, 2020

Great info! Dawn is so knowledgeable and a great resource for healthy nutrition tips.

Amy Thomas

October 8, 2019

I appreciated Dawn's kindness in listening to my issues I wanted to address. After we started down this path, she would check in on the progress on a regular basis. She's a great person to walk this path with. It's great to have the encouragement and not feel alone.

Tracey Morgan

September 23, 2019
Healthy Habits, 5 Effective Strategies for Forming and Sustaining ...
The M.I.C. Awards and celebrations were established with the sole purpose...